5-POINTS ANIMAL HOSPITAL IS A DREAM COME TRUE
Dr. Kevin and Scott Wilson spent fifteen years planning a veterinary practice that would reflect their passions of caring for pets, educating owners, and building lifelong relationships in a welcoming community. Their dream came true when they opened 5-Points Animal Hospital.
Our Mission
To be the medical home where your pet will experience the highest quality veterinary care provided with compassion, integrity, and an incomparable commitment to you and your pet's comfort and well-being.
Our Values
Personal Relationships
We strive to build enduring personal relationships with the families of the pets under our care based on trust, respect, and a shared commitment to maintaining your companions' best quality of life.
Advanced Veterinary Care
We provide state-of-the-art veterinary care, using the latest technology and procedures to deliver the best outcomes. We invest in continuing education and advanced training to stay on the leading edge of diagnostic methods and treatment modalities.
Patient Education
We are responsible for providing information to help pet owners give their pets the best daily care, schedule timely wellness appointments, and recognize the prompt of diagnosis and treatment of illness and injury. We offer a range of resources to teach you about your pet's health.
Transparency
We know that veterinary costs can be a burden. That's why at each visit we will provide a completely transparent and detailed list of our fees and expectations for payment. We are focused on following the best business practices to keep our costs fair and consistent with other veterinary practices in our region.
Team Building
Our team is a family that supports one another's personal and professional growth and happiness. We honor and respect our team by helping them maintain a healthy work/life balance.
Independence
As an independent, one-location animal hospital, we focus on you and your pets, our team, and our community with no outside influences or shareholder obligations.
Community
We chose to locate 5-Points Animal Hospital in Fuquay-Varina because it is a fast-growing, business-friendly community that invites newcomers while preserving a safe, relaxed, small-town appeal.
Sustainability
We consider the health of our planet to be a priority for all living things. We are a paperless practice and are committed to recycling and reusing in a manner consistent with the highest standards of medical care.
"We have very high expectations of our team, with a passion for animals the number one requirement. We hire and nurture those who share the values that guide our practice."
- Dr. Kevin & Scott Wilson -
A Medical Home Designed for Your Pets' Comfort and Safety
We created 5-Points Animal Hospital as a warm environment where you and your pet will feel relaxed and welcomed. Every detail, from ample parking to separate reception areas for dogs and cats, from the spacious exam rooms to the grassy play area, is designed to soothe stress and enhance your experience. Our comprehensive treatment and diagnostic capabilities include using the most advanced digital X-ray, ultrasound, and surgical laser equipment.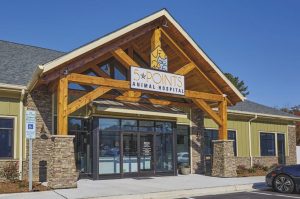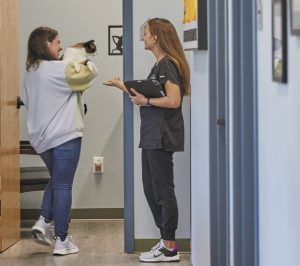 "We balanced the aesthetics of a soothing spa-like atmosphere with state-of-the-art technology to create a place that nurtures health, happiness, and the highest quality veterinary care."
- Dr. Kevin & Scott Wilson -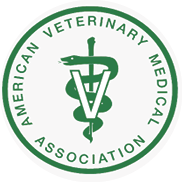 Giving Back to Our Community
We look forward to opportunities to support worthy pet-centered and other not-for-profit organizations in our area.